In this article I have shown you How to draw frog digital art in step by step tutorial.
If you want to watch the full process video of this tutorial then you can click on the youtube video below.
How to draw frog
First, draw basic outline shape of frogs with two circles.
Then draw eyes and legs shapes
Now reduce the opacity of that base layer and with hard brush make outline for frog shape.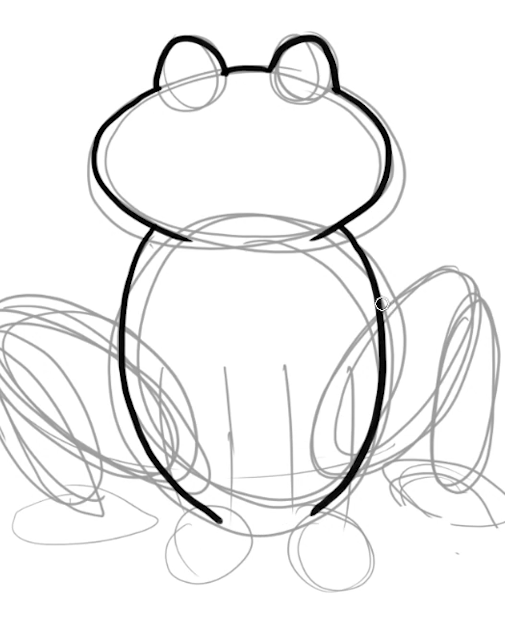 Add some details
Then color the sketch with green and dark green
Also read our more tutorials :